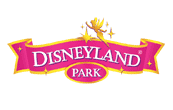 Can it be true? Does it really exist?
Disneyland® Park brings your childhood fantasies to life in five wondrous lands...and they're all yours to explore. You'll even meet some of your favourite Disney characters.
This is a place where you really can dream with your eyes open. So get ready to wish upon a star and make the dream come true.

Get a Quote for Your Holiday
For a quote, ring our dedicated number: 01489 866932.
To visit Great Escapes for more offers and information - Click Here »


Adventureland
A taste of adventure for everyone
From the lush tropical islands of the South Pacific to the high seas of the Caribbean, you'll be on a hunt for priceless treasures... and excitement. Sample the thrills of Indiana Jones™ and the Temple of Peril and come swashbuckling with Pirates of the Caribbean... if you dare.
Tell me more about Adventureland »


Frontierland
Where the Wild West comes to life
Yee ha! There are thrills in them thar hills. Whether it's a pioneering adventure or spooky ghost town chills you're looking for, you'll find it all here. Stake your claim for excitement on Big Thunder Mountain and get into the ghostly spirit of Phantom Manor.
Tell me more about Frontierland »


Main Street, U.S.A.®
Take a lively stroll through nostalgia
Step back in time to small town America at the turn of the 20th Century, where everyone wears a smile. The perfect place to meet Mickey and his friends.
Tell me more about Main Street, U.S.A.® »


Fantasyland
Where dreams really do come true
Deep in the heart of Disneyland® Park lies an enchanted world where the pages of classic Disney fairytales come to life. Come nose to nose with Pinocchio's Fantastic Journey and say "hi-ho" to Snow White and the Seven Dwarfs. Or take a cruise around the world in a day, it's possible - "it's a small world" after all.
Tell me more about Fantasyland »


Discoveryland
An incredible journey through time and space
This is a timeless land imagined by great visionaries and dreamers of the past, a Disney universe of extraordinary fun! Journey to the edge of the universe on Space Mountain: Mission 2. Prepare to have your imagination challenged with the perception-bending Honey, I Shrunk the Audience, and join the intergalactic jetset aboard Star Tours.
Tell me more about Discoveryland »